Jag planerar en kull på Hope (Copper's Sparkling Fix you Hope) i slutet av 2021, med preliminär leverans i februari 2022. Valpar ur den planerade kullen kommer i första hand att placeras hos dig som tänker satsa på jaktprov i olika former. Jag har ett starkt önskemål, för att inte säga krav, på att man planerar  starta åtminstone B-prov NKL även om huvudsporten är en annan. För även andra officiella sporter kan vara tänkbara om du har höga ambitioner, men ingen valp säljs enbart som vandringssällskap, joggingkompis eller för enklare hobbyträning.
Jag förbehåller mig alltid fri prövningsrätt i val av valpköpare.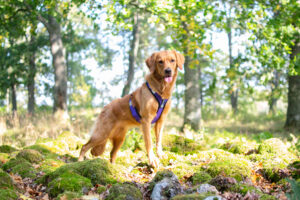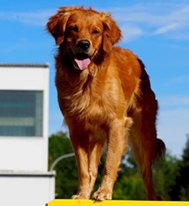 Copper's Sparkling Fix you Hope
Född: 2019-03-25
E: Gaytonwood Mull
U: Clever Forever Emotional Minnie Dinkie Die
HD: A/A
ED: 0/0
Öga: UA, 2021-04-09
DNA-testad fri (Laboklin):
PRA1, PRA2, PRCD-PRA
ICT, NCL, GRMD
About Hope:
"Hope is such a sweet girl. She is kind to all people, children and other dogs. She is super easy to bring along to every dinner or family gathering as she just fits right in. She has an excellent off-button indoors, she is either relaxing or sleeping or she is very good at entertaining herself. She finds it easy to shift between the forest at home, the city or the dog club. She is fine with elevators, bridges, hotels and whatever adventures I take her on. The veterinarian loves her – she is kind and easy to handle.
Hope is a pleasure to train. She is super engaged and intense. She has a LOT of speed, but she has the lovely balance of not loosing her nose and head. She has a lot of drive in her hunting and has been spontaneous on all game (birds and rabbits) since I picked her up. She loves water and happily throws herself into the water and enjoys swimming a lot. She is a good marker and covers a lot of ground when searching.
She is excellent at tracking and uses her nose extremely well. That also makes her search work very efficient and she next to never misses a bird. She is very thorough in her work and I can trust her completely while tracking. I also train her in competitive obedience, and she is doing very well there as well. She certainly has the speed, intensity and explosivity needed for competitive obedience as well."
Tigermilk C Mr Stringer
Född: 2015-11-12
E: Tealcreek Hamish at Tamniarn
U: Picklecombe Tamsin
HD: A/A
ED: 0/0
Öga: Fri (ECVO)
DNA-testad fri:
PRA1, PRA2, PRCD-PRA
ICT, NCL, GRMD
This is how Jeannette describes her "Sam":
"Sam is very easy to train, a clever boy, who learns very quickly. He has a lot of will to please and is a hard and fast worker with a lot of drive. His water entry is stunning!
Sam always takes directions immediately. He can be sent over long distances and he goes out fast and is always easy to handle. He is an excellent natural marking dog, and he makes everything so easy! If on his own, he is confident and self-reliant and does not give up until he has found what he is looking for. He is now competing in Open class.
Sam is a proven and international working Search and Rescue dog. He is searching people buried under collapsed buildings or rubble, avalanches. Sam is enormously balanced. He also performs extremely well in narrow tunnels, in the dark or under difficult conditions. For this consistently very good performance, Sam has already been awarded the Medal of Honor.
Sams biggest talent is that he is an Allrounder. He is equally strong in all that is asked of him and it's naturally in him. Like his mental steadiness. He is always steady. He has enormous drive and power while still having a good switch off button."